1 tag
Sadness…how does one express to someone else the feeling of despair and desperation? The hard grip of some unseen hand that wraps around the heart and squeezes tighter and tighter to the point that one can barely breathe until the eyes well up with tears. The heaviness or pressure of something pressing on your chest that it makes it hard to move? How does one remove the hand that has a death...
Christmas 2012 →
8 year old kids have an iPhone, an iPod, an iPad and a MacBook. When I was 8, I felt cool with my new markers. ( via http://whatsgoingdown.ly )
Funny thought of the day
Today I bought a packet of salted nuts. On the pack it said"Warning may contain nuts" Well I would be pretty disappointed if I opened it up and a sock fell out.
http://www.youtube.com/watch?v=pMmwZgVN2M8&feature=... →
Fiore's 2nd Birthday →
My nephew's 2nd birthday 4/29/12
My father has always seemed like this vibrant person who is always on the go. For as long as I can remember, it seemed as though my father was always well ahead in a race with Father Time. After 9 months of not seeing my father, it was a shocker to see him now. Father Time has caught up and keeping up with him now. I don't think I have ever viewed my father as being "old" until...
C2E2's hottest characters get Instagrammed -... →
I didn't even know when they took this picture of me!!
My dad sends out a mass email to my siblings and I as well as my uncle that he's flying back to the states on the 10th and that there will be a layover in Chicago for a few hours if anyone wants to come out to see him before he heads down to Texas. Also that he was coming back to Chicago on the 20th so we need to make arrangements to pick him up. So I ask my brothers if any of them are...
Goodnight everyone. Hope all your tomorrows are filled with people you love & people who love you. Love every moment you've been given as you never know when it'll all just disappear… ( via http://whatsgoingdown.ly )
oh no! RT Booklovers Convention is the same weekend as #C2E2! What am I to do? ( via http://whatsgoingdown.ly )
picking up my goddaughter to go see THE HUNGER GAMES. Looking forward to some time with just the two of us :) ( via http://whatsgoingdown.ly )
Saw the trailer for Mirror Mirror as well as Snow White and the Huntsman. Both look good in their own way. One funny the other dark. :) ( via http://whatsgoingdown.ly )
With sunshine on your shoulders, shamrocks at your feet, a rainbow in your pocket and friendship ever sweet, Happy St. Patrick's Day! ( via http://whatsgoingdown.ly )
Students from Portage... - Coin-A-Phrase -... →
my nephew got his picture in the paper :)
GOOD MONDAY MORNING !!! Hope the beginning of your week is filled with coffee and quietness until you are ready to face it!
A true "friend" is always there, never judges, & won't always have advice for us. They WILL listen to us complain, offer a shoulder to cry on & watch our back.
And at that very moment, we heard a loud whack! From outside in the fields came a sickening smack of an axe on a tree. Then we heard the tree fall. The very LAST Tuffula Tree of them all! - from Dr Seuss' The Lorax
Very excited about going to the The Lorax movie with my best bud in a bit!
Explains why my data is working again. - AT&T backs down on unlimited data throttling, raises cap to 3GB http://t.co/Jnqc9yUd
A 21 y.o. kid on the bus decides to strike up a convo with me and proceeds to tells about his life story. (sigh) Kid: What's your name again? Me: Tram Kid: Tramp? Me: No, Tram. Kid: Tramp? Me: Tram, No P! Kid: oh Tram like the street car. I should just say Jum like all my nephew's and nieces call me. 😓
Could really use a magic 'all- better' pill, right about now!
Paul's 4th Dan Testing/40th Bday →
I little something I put together for my friend…
My life isn't exactly the way I pictured it. Sometimes it's pretty crazy, but I'm thankful for everything and everyone I have in it!
They say everyday is a gift. I wanna know where the gift receipt is so I can exchange Monday for Saturday.
TGIF…the best four letter word I've used all week.
Dear Mr. Headache, you're hurting me. I do not like your pain. I have a life to live and you are interfering. Please leave soon. Sincerely, your unwanting host.
Remembering someone special today. When someone you love becomes a memory, that memory becomes a treasure you love.
"Sometimes we have love and sometimes we lose love. Sometimes love can hurt..."
– Sailor Moon
Do just once what others say you can't do and you will never pay attention to their limitations again. -James Cook
Watch
Yesterday I was fortunate enough to attend an appreciation/reunion of our Vovinam martial arts class.  It has been so long since I've seen some of these people, that I was simply amazed at how some have not changed one bit.   I was a part of the Vovinam organization back in the 80's when I was a teenager. And my class and master became my extended family. We lived in the burbs and...
Up and down we go.: Dear Customer who stuck up for... →
sweetupndown: you thought I didn't really notice. But I did. I wanted to high-five you. Yesterday I had a pair of brothers in my store. One was maybe between 15-17. He was a wrestler at the local high school. Kind of tall, stocky and handsome. He had a younger brother, who was maybe about 10-12 years old. The…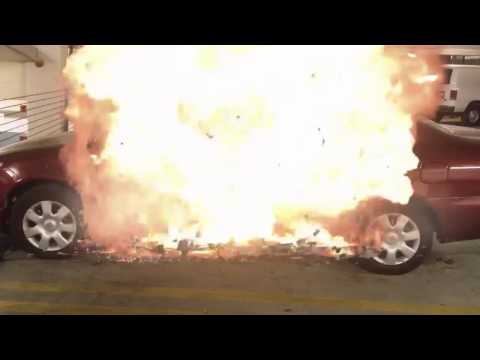 Where's my car?
It's quitting time and I'm heading out to the parking garage to head home from work. This parking garage is quite large and to help you remember where you park, they add colors as well as pictures of things. If you forget…it's a hassle to find your vehicle. This garage covers a city block so you can get an idea of its size. As I make my way to my car taking two elevator...
My BFF asked me to go with her to the movies tonight and since she's feeling down, of course I said yes. She wants to go see Breaking Dawn, which I have no inclination to watch.  But just as many times before, I said I'd love to go with added enthusiasm.  So often I find myself going to movies I didn't really want to see just so I can spend time with friends since we all have...
Today the security guard at our front desk stopped me after I put my iPhone down to scan my badge to leave the building. He wanted to tell me that a lady leaving the building was so engrossed with her smart phone (just like me) that she tripped and fell over all the rolled up carpets. Of course, there are cameras everywhere so I don't think she will have a case if she decided to sue. He...
Watch
Christmas should be a fun time where family and friends can get together and enjoy one another's company.  The only joy I seem to find when Christmas comes around each year is the possibility of seeing as many of my nephews and nieces as I can.  This year most of my siblings were able to get together for Christmas eve dinner but it just manage to be a very uncomfortable gathering.  The...
"In three words I can sum up everything I've learned about life: it goes..."
tumblrbot asked: WHAT IS YOUR FAVORITE INANIMATE OBJECT?